Hot
OnRamp simplifies Facebook and email marketing for CrossFit gyms
What's the best way to promote your CrossFit gym online? Which marketing strategies actually work?
There's no easy answer when it comes to marketing for CrossFit gyms, and the options seem to increase every day. But no matter how many new tools get added to the mix, there's no denying the power of good communication. Especially for gyms, it's often what turns prospects into leads and leads into members.
There are two approaches we believe in strongly here at OnRamp: email marketing and Facebook.
As a marketing tool, email automation is the go-to for nurturing leads and keeping your current members in the loop. Facebook lets small businesses build an online presence and run ads, while Facebook Messenger is an accessible way for potential members to reach out anytime.
An all-in-one solution
There is an an obvious challenge here, though. Most gym owners don't have time to learn (let alone practice) the complexities of Facebook marketing. And email automation might still sound like some far-reaching tactic that only professional marketers can master.
The truth is, each approach does take time and attention to result in sustainable membership growth your for your gym. But that doesn't mean it's not for you!
After exploring how our team could provide a way for CrossFit owners to simplify both Facebook and email marketing, we're excited to launch a solution: OnRamp.
Less management, faster growth
OnRamp focuses on marketing your CrossFit gym and growing your membership. A few of the things we've included…
Customizable landing page templates and URLs, so you can get your classes in front of the right audience online;
Email sequences designed to nurture leads toward membership, and to keep your members engaged and informed. These can also be edited and added to;
Management of all your member emails, texts and Facebook messages within your dashboard (no more switching between multiple devices and apps!)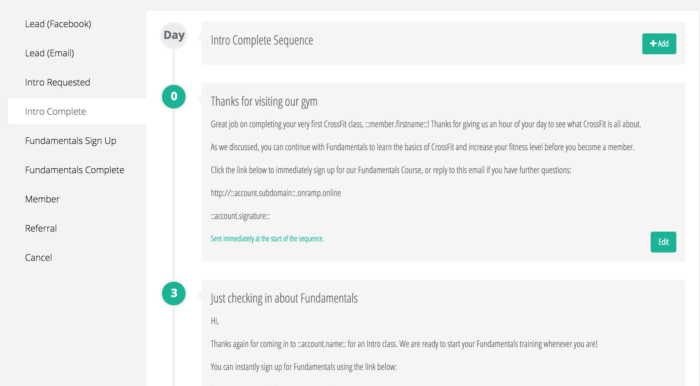 Having an onboarding and communication strategy in place means you can share your gym's message with every lead and member – on autopilot. You'll build trust, keep members engaged and boost retention, all while keeping your focus on coaching and doing what you love.
OnRamp lets you easily view and manage your marketing pipeline, so you always know how and when people have joined your gym. You'll see how many leads and members are signing up through your landing page, email and Facebook Messenger. You can even book Intro classes, moving prospects through your pipeline as they progress toward membership.

Take back control
By taking control of your marketing pipeline, you'll be better equipped to welcome new members without having to compromise on the time you spend coaching and managing the gym. OnRamp simplifies Facebook and email marketing for CrossFit owners. Especially those who want to grow.
We're currently rolling out OnRamp to a small group of CrossFit owners. If you're interested in joining our next Early Access group, request an invite here.
Want more free content PLUS community?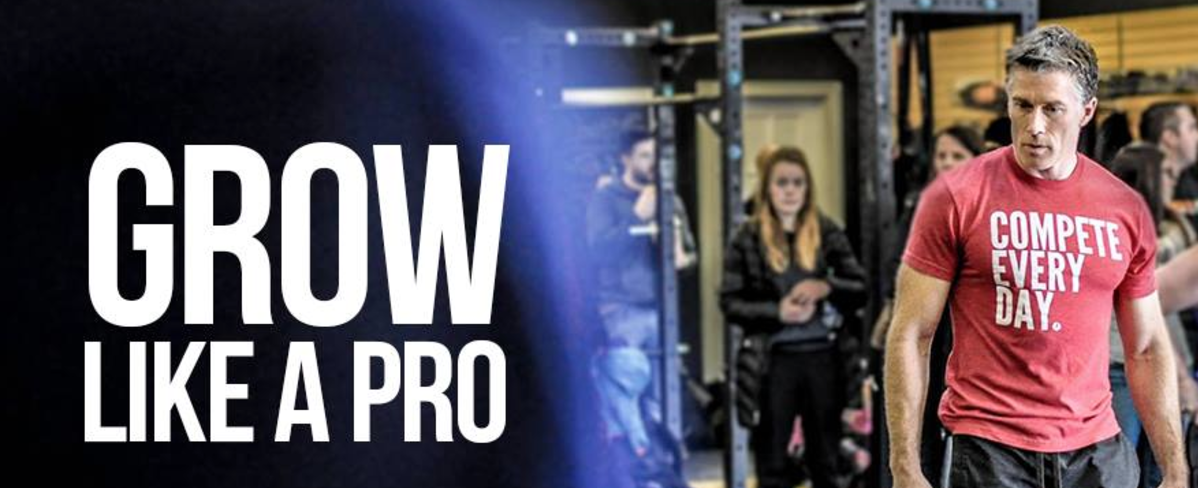 Join our Gym Marketing FB Group for content and discussions with other gym owners here.