Email templates for engaging and retaining your members

This is an updated version of an article about email templates we originally published on the MemberTracker Blog.
As a small gym owner or personal trainer, one of your main priorities is to make sure your clients stay motivated and continue to see you as their No. 1 solution for keeping fit. Luckily one of the biggest pieces of the retention puzzle is pretty simple – keeping in touch with your members. One of the most straightforward and cost-effective ways to do this, apart from the time you spend engaging with members in your space? Email, of course.
Put a System in Place
You need to put a system in place to ensure that you send these. This system can be manual or you can automate it with tools like MailChimp or Drip or in our case OnRamp (which we built given the lack of feasible options out there for small gym owners).
These tools allow you to create email campaigns that can be sent out in 'blasts' to multiple recipients, or automated so that when a client takes a particular action online (e.g. signs up for a class), the next email is automatically sent. This way you can take a 'set and leave' approach to your customer retention and get on with teaching classes.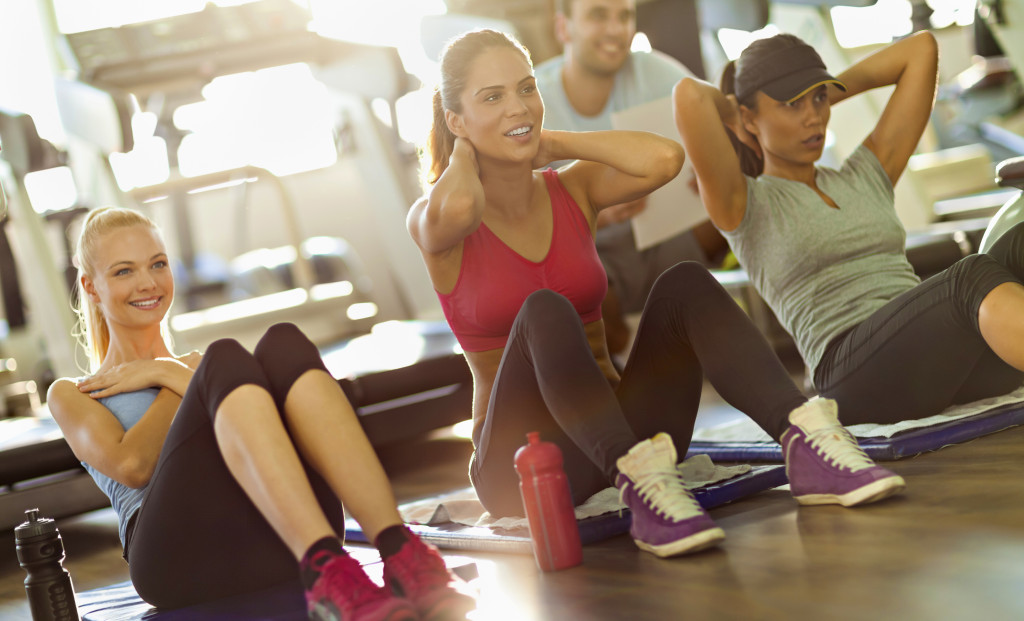 Either way, feel free to copy and edit the following email templates to reach out to your members, from their first experience with your gym to referring their friends. This type of ongoing communication will keep you top of mind and help build a lasting relationship between you and your members.
Ready to open up the lines of communication? Let's go!
The Templates
1. Introductory/welcome email
SUBJECT LINE: Welcome to [Name of Gym]
BODY TEXT:
Dear [FirstName],
We're thrilled that you've signed up for [Name of Class/Session] with [Name of Gym]! We'd like to take this opportunity to introduce ourselves and provide you with a few tips to get you started on your fitness journey.
First, here are a few things you should bring with you to each session:
A water bottle to keep hydrated before, during and after class
A small towel to dry off during class
[Yoga mat]
[Good sneakers, etc.]
Did you know we offer a range of products to make your fitness experience as comfortable and as fun as possible? Visit [name of page/URL] to browse and place orders.
You can always book or change classes by visiting [website URL], and if you'd like to get in touch with us directly, just call xxx-xxx-xxxx or email [address].
We hope you're as excited to get started as we are!
Sincerely,
[Signature]
2. First class check-up email
SUBJECT LINE: Did you enjoy your first [class/session]?
BODY TEXT:
Hi [FirstName],
We see you attended your first [Name of Class/Session] this week. What did you think? We'd love to hear your feedback and find out if there's anything we could be doing to make your time with us more enjoyable.
Keep working it and we'll see you at the next class!
[Signature]
3. Missed class/short absence email
Version 1 – Informal/no incentive
SUBJECT LINE: Just checking in
BODY TEXT:
Hi [FirstName],
I haven't seen you around the [gym/studio] lately. Everything going OK with your [class/routine]?
If there's anything I can do, feel free to reach out!
[Signature]
Version 2 – Formal/incentive
SUBJECT LINE: Hope to see you back soon
BODY TEXT:
Dear [FirstName],
We see you missed the last [number of] classes at [Name of Gym]. We'd love to see you again, so if there's anything we can do to get you back [to class] sooner, please don't hesitate to reach out to us.
Here are some quick stats on the benefits of [yoga, CrossFit, etc.] in your everyday life:
[Women burn an average of 12.3 calories per minute during CrossFit workouts, versus 8 – 10 calories per minute on a treadmill]
[Yoga improves and protects your posture, which can help you avoid all sorts of problems down the road, like fatigue, pain and degenerative arthritis]
As a little incentive to bring you back to us, we'd like to offer you [__% off our range of products; your next class free]. Just quote promo code [####] when you come in from now until [expiry date].
Hope to see you soon!
[Signature]
4. End-of-class/session checkup
SUBJECT LINE: Congratulations, you did it!
BODY TEXT:
Hi [FirstName],
Congratulations on finishing [name of class/activity]! You've put a lot of hard work and energy into reaching your goal. We're giving you a virtual pat on the back 🙂
So, now that you've got one under your belt, why not try [the next level; another class]? There's nothing like keeping the momentum going to make you feel motivated and reap the full benefits of a continual weekly routine.
You can check out information on all of our classes on our website: [address] You never know, you might spot something that's perfect for revving up your [fall/spring/winter/summer] season.
We hope to see you again soon. Way to go!
[Signature]
5. Refer-a-friend promotion
SUBJECT LINE: Refer your friends and get [free stuff/a sweet discount]!
BODY TEXT:
Hi [FirstName],
Because you've been such a great [client/member], we'd like to show our appreciation. From now until [end date] you can score rewards from [Name of Gym] by referring your friends and family.
Simply encourage a family member or friend to sign up for a [name of class/activity] on our website and we'll send you a promo code for [a free product; club cash; __% discount]. Make sure the person you refer uses this promo code when signing up online: [####]
It's that simple! Spread the word and [get rewarded / snag that cool product you've had your eye on].
Thanks again for being part of our community!
[Signature]
6. Extended absence/cancellation email
SUBJECT LINE: We're sorry to see you go
BODY TEXT:
Dear [FirstName],
We're sure you have a good reason for cancelling your membership with us, and we respect your decision. That being said, if there is anything we can do to make your experience with us more enjoyable, please reply to this email and let us know.
In case you ever want to give us another try, we'd like to offer you [discount/freebie] as a 'Welcome Back' gift. Just quote promo code #### [next time you come in; when signing up/purchasing online].
Again, it was great introducing you to our facilities and we hope to see you again some day soon. Best wishes from all of us at [Name of Gym].
Sincerely,
[Signature]
Have we forgotten anything? Feel free to reach out to us in the comments section with other ideas on communicating with members!
Want more free content PLUS community?

Join our Gym Marketing FB Group for content and discussions with other gym owners here.