8 Pro Tips For Your Gym's Facebook Page
This is an updated version of a post on your gym's Facebook Page originally posted on the MemberTracker blog.
Why have a Facebook Page?
Before we dive into this post, let's talk for a second about the 'why'. After all, we're more willing to put effort into something – whether it's a new workout routine or a marketing strategy – when we understand the reasons for doing it. So, why do you need a Facebook page for your gym or personal training business?
Well, there are a couple of good reasons. Facebook has over a billion users, so the potential for attracting new fans to your brand is higher here than on many other social networks. The ideal fitness Facebook page serves as a tidy, visual hub of information for both fans and current clients. And as your fan base grows, you'll learn more and more about what they respond to on your page. 
With the increasing consumption of video online, you should be posting video instead of static (text) as it drives much more engagement with those who are following you. Facebook Live is super easy to do and it doesn't have to be you … take a video of a cool workout or a fun warm up (use the Facebook Pages app). This will give people an idea of what is going on inside your box and make it less intimidating.
Another good reason to make a Facebook page part of your gym or studio's marketing strategy? Well, if you ever plan on making use of Facebook's advertising platform, a page will come in handy. Without one you'll still be able to create ads, but they will only be displayed in the 'right column' view. In other words, your ads cannot be displayed in Facebook's News Feed.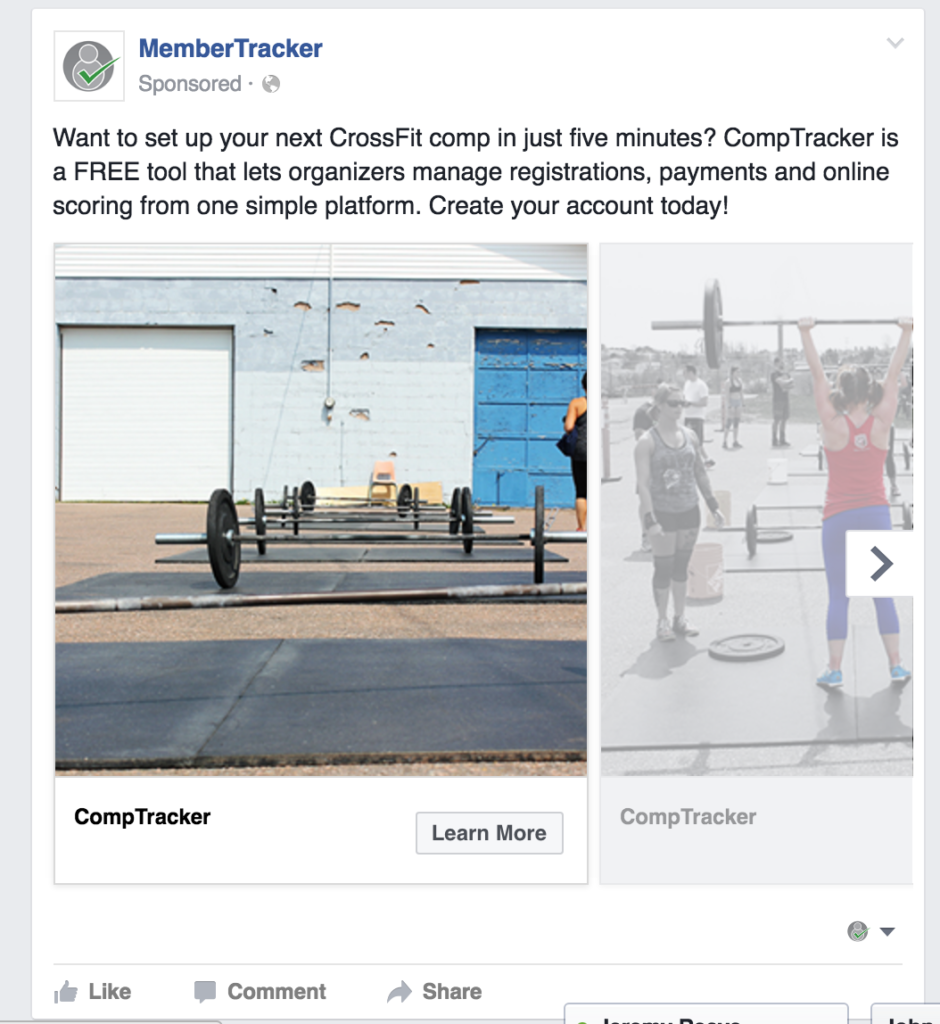 From your Facebook posts to your cover photo, there is a lot you can do to optimize your Business page design and content. Let's dive into some pro tips that will help you expertly wield your page as a marketing tool for your fitness business.
Want more members? Check out our 1 page Social Media checklist.
Pro Tip #1: Use Canva to create your cover photo
Facebook has specific requirements when it comes to the size of your cover photo (851px x 315px, to be exact), so it can be helpful to use a tool that offers pre-made templates. Canva has just the thing, providing plenty of free images for you to include in your design as well.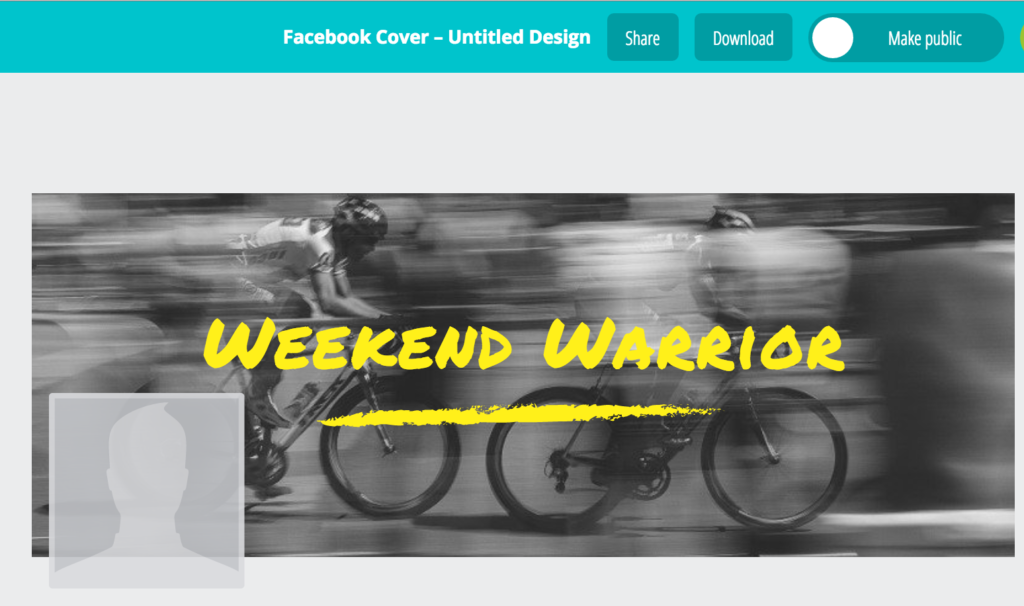 They also have some beautiful font choices, plus paid options if you're looking for something extra special. Even as a beginner, it will only take you a matter of minutes to create a Facebook cover image that's pleasing to the eye, and meets the platform's requirements.
Pro Tip #2: Include a photo or video in every post
Seriously, every…single…post. Did you know that content including relevant images receives 94% more views than content lacking this imagery? (KISSmetrics). In an age when our eyes are saturated with (and have come to expect) hundreds, if not thousands of images, videos and visual data each day, why would you choose to put your content at a disadvantage?
As I said above, I would push even more video as it is way better for engagement and Facebook Live is super easy to use (especially from the Facebook Pages app).
Apart from Canva, some great resources for creating and sourcing visual content include Piktochart, Font Squirrel and Death to the Stock Photo. 
Pro Tip #3: Invite your Friends to 'Like' your page
When you first launch your new page, you may not have many fans. Apart from asking your clients for 'Likes', you can reach out to your entire list of friends on Facebook. Simply go to your page and click this symbol on your cover photo:

Then click 'Invite Friends' in the dropdown. You'll see a full list of your Facebook Friends in the modal window: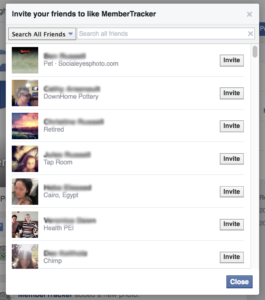 You can now use the dropdown to select a list (like Friends from a certain city) or type a specific friend's name in the search box. Just click the 'Invite' button next to everyone's name who you want to invite. These Friends will get a notification next time they log into Facebook, telling them you've invited them to Like your page.
Pro Tip #4: Use a personalized profile pic
Just like your own Facebook page, you want your Business page to be recognized by existing clients and potential fans. Resist the urge to add a photo that's overly clever or flashy over one that really represents you and what you stand for.
Two perfect options for your profile picture? A friendly-looking headshot of you as owner (especially if you're a solo trainer), or a crisp version of your gym's logo. Remember to pre-size your image to Facebook's required 180px by 180px.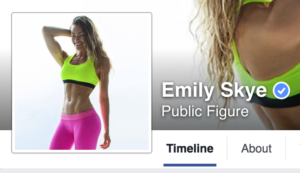 Pro Tip #5: Use your cover photo as a lead generation tool
Not only can your cover photo act as a visual representation of your brand, it also happens to be prime marketing real estate! Here's an example of how MemberTracker used the cover photo space to promote our Fitness Owner's Guide to Facebook Advertising, inviting fans to click the CTA button below:

One cool, and relatively new, feature from Facebook is the choice of several CTA buttons, from 'Book Now' to 'Watch Video'.
Another way to use your cover photo as a lead gen tool is to add a link to the photo's description text. Here's an example of how Hubspot did this to promote their software: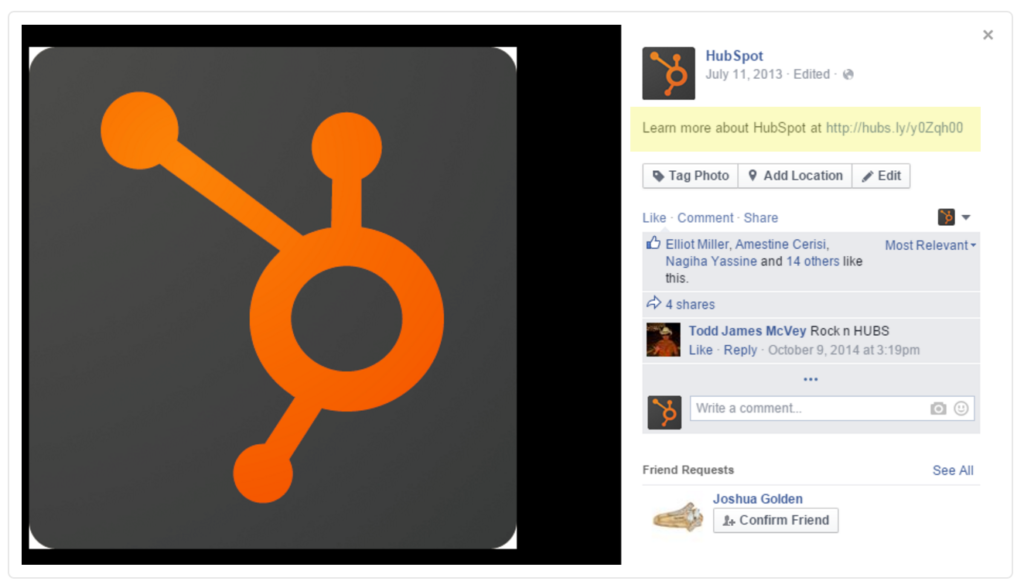 Pro Tip #6: Choose a custom URL
When you create your Facebook page, you are assigned a dynamic URL that is automatically generated. The problem is that this web address is somewhat random and doesn't make it easy for people to find your business on Facebook.
By customizing your URL you are unifying it with your brand, and making it much easier for your page to be found by Facebook and general Internet searchers.
To customize your URL, go to the About tab and click Edit next to your Username. Choosing a unique username will allow you to then create your Custom URL.
Pro Tip #7: Make Use of Facebook Insights
The recently updated Insights tool provides lots of useful information about your Page and its recent performance. The 'Likes' tab tells you how many Likes your page gained or lost each day, while the 'Page Views' tab shows you where Internet searchers came from to reach your page, and where on your page they linger once they get there.

When you understand what kinds of content people are responding to, what's being ignored and the demographics of your page Likes, you're miles ahead in terms of creating future content that attracts fans and converts them into leads.

Pro Tip #8: Devise a posting schedule
Sometimes the phrase 'less is more' really rings true, and your Facebook updates are no exception. There are two things to think about when coming up with a schedule of posts that works for your fitness business:
How often you will post to Facebook;

The times of day/days of the week when you will post
One way to find out what the ideal times and days are, is to go to Insights and click the 'Posts' tab. The first graph shows you how many of your fans were online during each day of the previous week:

And the second graph underneath tells you how active your fans were at each time of day:

The data above tells us that, while Facebook activity by our fans was pretty equally spread over each day of the week, the most active times of day seem to be 9:00pm and 10:00pm local time. So while we may not change the days when we post, we could make sure to share some content during the times identified above, then test this against content posted at other times of day.
Conclusion
When all is said and done, your Facebook page will give back what you put into it. If you consistently strive for quality content on a regular basis, and tap into the questions and needs of your fitness clients, you've won half the battle already.
Want more free content PLUS community?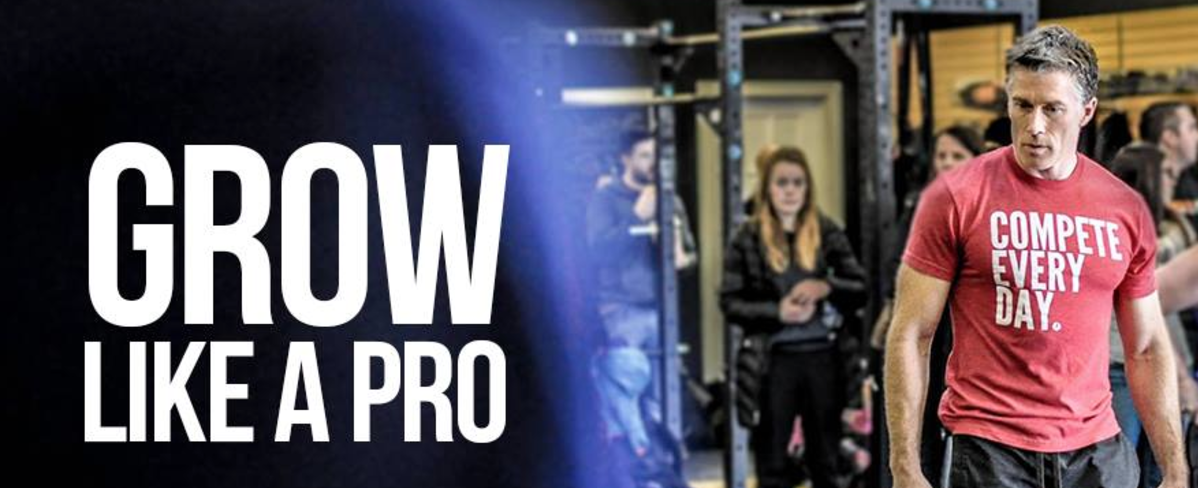 Join our Gym Marketing FB Group for content and discussions with other gym owners here.