Why OnRamp?
When we moved to our new location at the end of December 2016, we needed to grow from our membership of 110 at that time to 150 in 5 months in order to make it a go.
As a result of a focussed Facebook campaign as well as the new location, we had ton of interest from new people. Things started to get crazy trying to keep track of all the leads so I started bolting some components on top of my MemberTracker software.
This worked for a while but there was still a lot of things not getting done so I added additional email sequences for people at different stages of our OnRamp and our retention went through the roof.
We noticed that more of our leads were now coming through Facebook Messenger so I decided to create OnRamp as a separate application with full integration with Facebook.
Six months later we were over 200 members and are using OnRamp not only for our marketing but continue to use it to manage our communications, bookings and referral program.
---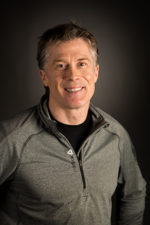 Mike Ives, Founder
Mike has been building web and mobile apps since 2006 in the legal and fitness sectors. When not in front of his laptop, he is an owner at CrossFit 782 and PEI Taekwondo.
His main motivation with OnRamp is to provide other gym owners with a simple system that automatically guides people from lead to member and keeps them as members, letting him focus on coaching (as well as lifting heavy things).