CheckIn
CheckIn is a mobile app that connects you with your members. They can track their sleep, eating and number of workouts per week, enter their goals and see their progress against those goals.
You can set up the CheckIn app for all of your members or just the new ones as a way of on boarding new members for a set number of weeks. Either way, members are sent a reminder once a week to enter their info.
Members can add the mobile CheckIn app to their iPhone or Android device with just two taps.
For Your Members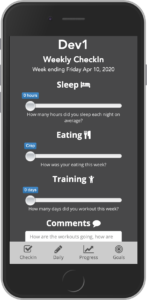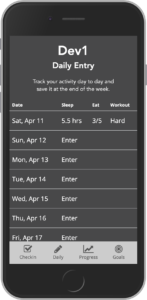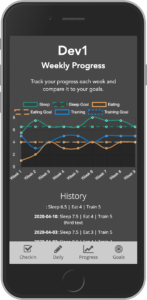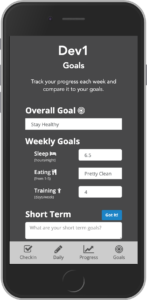 For Gym Owners
You can see the information entered by each member and also see it for the gym as a whole.
Sign up for a free 30 day trial and see how OnRamp and CheckIn can keep your members connected to you.