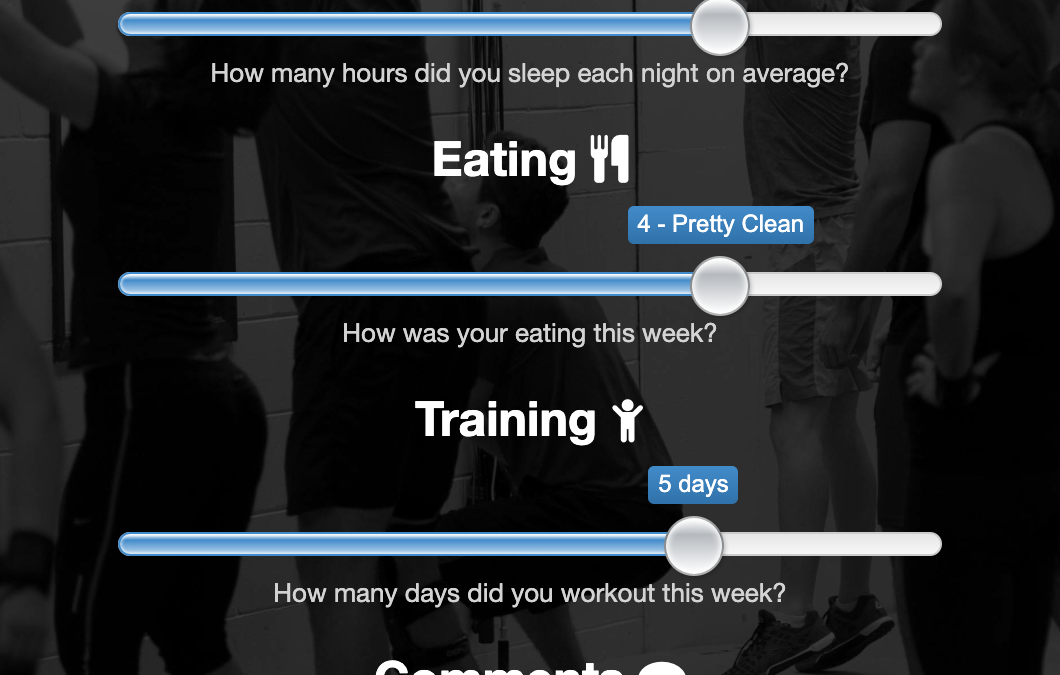 CheckIn with your Members
A few months ago, I had some OnRamp clients ask me to create an automated way to check in with any new members on a weekly basis to boost retention of new members after they finish Fundamentals.
With the pandemic causing the closure of many of our gyms, many of us have had to shift to teaching classes online. This has led to a number of challenges in keeping touch with our members.
As a result of this, I've made a few changes to allow us to check in with all of our regular members each week.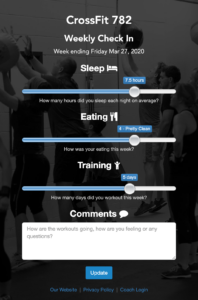 What Members See
The CheckIn screen looks like when the user goes to it … before this they are prompted to enter their email address. On this screen, they can click the checkbox for "Remember Me" and they won't have to enter their email address next time.
After they submit this information, they see the screen below: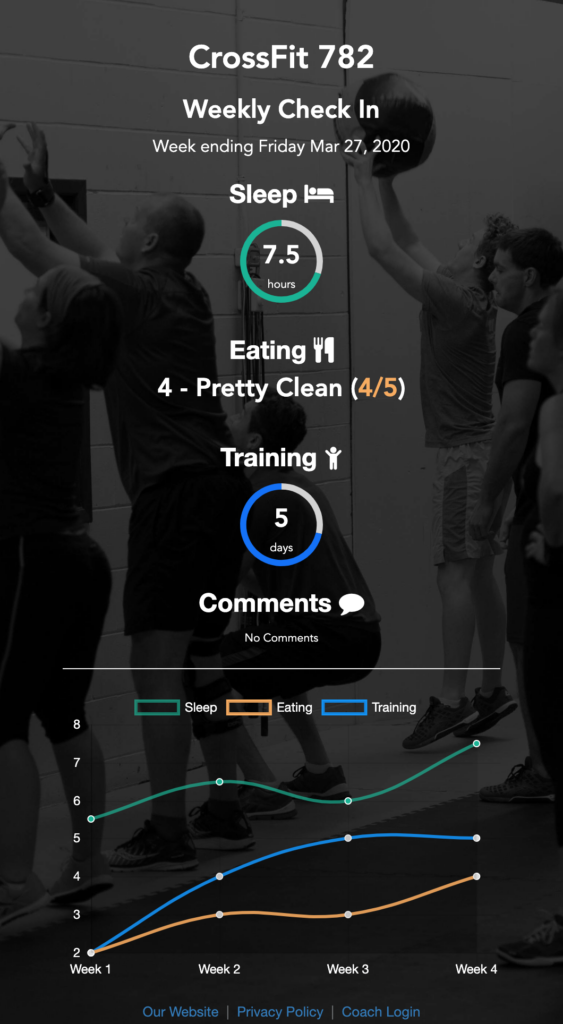 This screen confirms the numbers they have entered and shows them the progress they have made each week.
If they go back to this link they will continue to see this screen until another week passes and then they will see the first screen again.
Each gym owner can set the day of the week for the check in (for my gym we are using Friday). The system will automatically send a reminder message to people with a link to it on the day chosen by the gym owner.
As mentioned above, it can be used for just new members (you can set for how many weeks they get it) or you can use it for all members.
We are currently using it for all members right now as another way of staying in touch with our members and tracking their engagement.
We are launching it to our members this week and will let you know how it goes.
Want more free content PLUS community?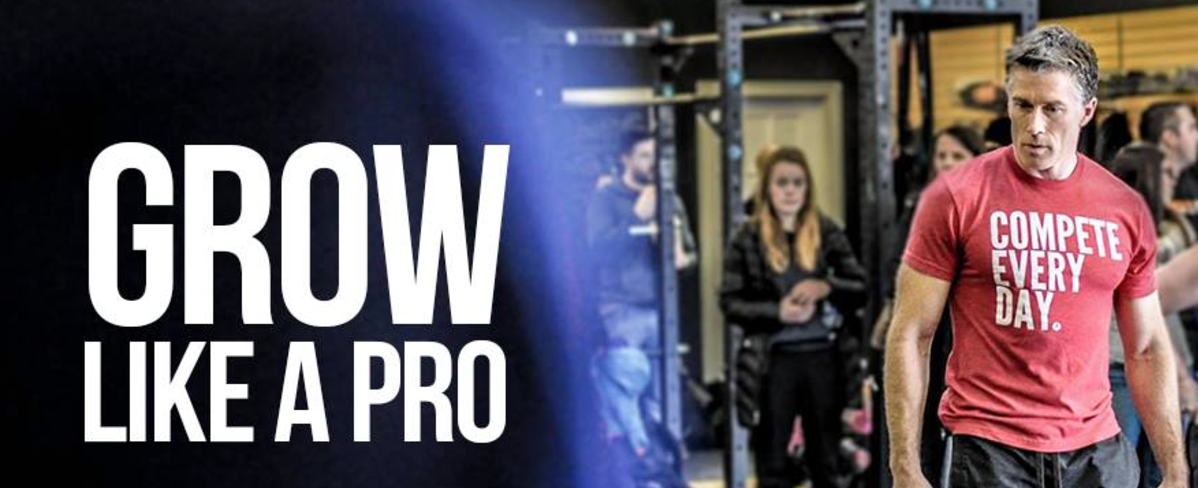 Join our Gym Marketing FB Group for content and discussions with other gym owners here.